Conclusion:
Ireland: an emblematic country? An exception? An interesting example to 'introduce' the land issue regarding the role of the British Empire and the Commonwealth ? Imagine your conclusion.
28 février 2023
Week 1: February 8th, Presentation of semester 2 . MCQ + role plays
Week 2: February 15th, Representation and reception of the image of indigenous people in the mid-Victorian and Edwardian British public sphere. The case of the Zulu people. / Introduction to several films connected to the British Empire and Commonwealth countries.
Week 3, March 1st , Discussion on films . See my questions + extra elements. Focus on your selection of films + Focus on Ken Loach's film "The Wind that shakes the Barley" , 2006.
Week 4, March 8th , Feedback on last week's work + Focus on Ireland, from "a self-governing dominion within the British Empire" to "a former member of the Commonwealth" (1922 -1949).
Week 5, March 15th , Focus on the small states: 32 of the world's 42 small states are CW members. Part 1/ 2 https://production-new-commonwealth-files.s3.eu-west-2.amazonaws.com/s3fs-public/2022-10/D18055_V5_Living%20Lands%20Charter.pdf?VersionId=SBPu8AZ6mpkK50qQdQnOhnnURtBvwEMn
Week 6, March 22 nd, Focus on the small states: 32 of the world's 42 small states are CW members. Part 2/ 2
Week 7, March 29th, Land restitution : Case study
Week 8, April 8th, ?????
Week 9, TEST
Week 10, ????
27 février 2023
Next Wednesday, we will focus on cinema using the questions I have already posted in my mini-filmography ( see below). Your answers will be the starting point of our discussion. We will only focus on 2 or 3 films only.
A selection of films on the British Empire or the Commonwealth:
Which country (population etc.) is concerned ? Fiction film ? Biopic ? Is it a blockbuster or not ? Has it received awards ? interesting elements we should know about the film or about its topic?
Which perspective is adopted? Historical and political context? What about the film director ? What is his/her message?
What is the link with our topic?
What about your opinion? Other elements etc..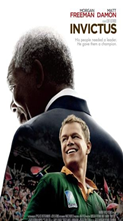 17 février 2023
INTRODUCTION TO SEMESTER 2
The British Empire & the Commonwealth
Focus on the cinema
See link to the mini filmography in the attached file. Great_men_and_women
08 février 2023
Hello ,
See you this afternoon for the English class , ROOM IV at 14h00.
Have a good morning.
P. Crouan-Véron
16 décembre 2022
Hello,
- I've sent back several feedbacks (detailed evaluations) on your News review and still have 1 or 2 feedbacks to send back ( 1 news review + 2 rattrapages) . You will receive them by the end of the day or tomorrow.
- I will also post my PP Presentation on the Representation of the "Other" in the British Empire + a note (enriched with your latest remarks) on this blog by the end of this week.
I wish you a very MERRY Xmas and a HAPPY NEW YEAR
Patricia Crouan-Véron